Principal's Message
I am delighted to welcome you to the Springwell Lincolnshire website. We hope that you find everything you need in terms of information to help you understand the service we offer.
Our aim is to provide a caring, nurturing and developmental environment for the young people in our care. After receiving our support over a period of time we will ensure that individuals move on to their next destination having felt known, valued and understood.
Our philosophy of approach is based on the concept of 'unconditional positive regard' which means that all learners who come to the centre are treated with respect, understand boundaries and have the chance to improve.
If you would like to arrange a visit to any of our centres, please do not hesitate to call the Lincoln centre where you  will be put you through to my PA who will coordinate this for you.
Best wishes
Gill Kelly
Gill Kelly Biography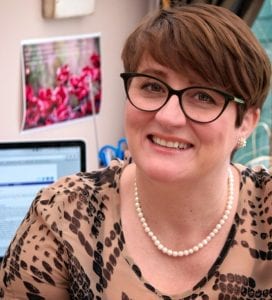 Executive Principal, Springwell Lincolnshire
Gill Kelly is a former Principal and author and works internationally as a Consultant Head teacher and trainer. She has worked in British curriculum schools abroad in both primary and secondary phases in Japan, Brussels, Muscat, Dubai and Jordan.
Her passion lies in 'making things better' whether that is in training teachers, mentoring and coaching senior teams or helping schools to develop strong school improvement systems; she brings the same level of commitment to each project. She has the NPQH and has mentored staff through NPQML, NPQSL as well as coaching SLT members through the NPQH. She currently reviews schools for an innovative group of schools called EOS teaching alliance. Her coaching work includes supporting seventeen senior leaders across two SLTs in Wales as well as facilitating independent schools to realise their true vision.
Her work is supported by twenty years of classroom experience in four secondary state schools as well as eleven years of senior leadership experience. Gill led her own school to a 'Good' OFSTED outcome and improved the standards for the multi cultural school population. She is a long time associate of Independent Thinking and has written the book 'Where will I do my pineapples? The little book about building a whole new school' edited by Ian Gilbert and published by Crown House. It chronicles the leadership journey through a whole school build project. Gill was a Deputy Head in charge of teaching and learning and curriculum design at the time and her work resulted in a smooth change management programme and outstanding academic results for the school.
Gill is a Trustee of the CoEd Foundation (Compassion in Education Foundation) with Professor Mick Waters as Chair and is a member of the WomenEd organisation. She delivers keynote speeches on leadership and how to endure and enjoy your job as a senior leader in a modern context. Her latest publication is a chapter in the book 'There is another Way' edited by Ian Gilbert and published by Crown House.